View Job
This job posting is no longer active on Diverse Jobs and therefore cannot accept online applications.
This posting cannot receive an online application from your Diverse Jobs account. To apply, follow the employer's instructions within their job description.
Tennessee Tech University
Location:
Cookeville

,

TN

38505
Document ID: AC435-0M03
Posted on:
2018-11-14
11/14/2018
Job Type:
Full-time
Job Schedule:
Full-time
2018-12-14
Dean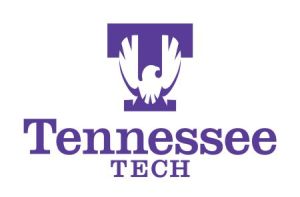 Position InformationPosition InformationPosition Number
405010
Working Title
Dean of Agriculture and Human Ecology
Job Title
Dean
Job Type
Full-Time
Department
Ag and Human Ecology Admin
Job Purpose
Tennessee Tech University seeks an exceptional leader to serve as its next Dean of the College of Agriculture and Human Ecology. Reporting to and working with the Provost, and in coordination with the Deans from other Colleges, the Dean will have responsibility for the strategic, programmatic, financial, fundraising, accreditation and management operations that support the mission and vision of the College of Agriculture and Human Ecology and its role within Tennessee Tech University.
Essential Functions
• Define and execute a strategic vision for the future by articulating the distinctive needs and opportunities of the College;
• Support and continue the collaborative, entrepreneurial spirit and a balance of teaching, research, and service within the College;
• Serve as a public voice for the College's constituents;
• Attract external funding from federal agencies, corporations, foundations, and interested donors to support the College's mission and develop relevant industry and professional partnerships;
• Along with department chairs, assure the continued prominence of the faculty by prioritizing the recruitment and retention of distinguished faculty which will promote and enhance a strong research agenda and inspire excellence in teaching and learning best practices;
• Recruit and recommend candidates for chairperson, director and assistant/associate dean positions;
• Identify opportunities in emerging areas of agriculture and human ecology for new academic and research programs and interdisciplinary initiatives; and
• Advocate internally for resources to support a growing research agenda, faculty, and student population;
• Maintenance and oversight of the College's budget.
Minimum Qualifications
An earned Doctorate in a field related to the college. Possess a record of recognized achievement in teaching, research, and service that would warrant a tenured appointment at the rank of professor in the college. Three years of leadership/administrative experience.
Preferred Qualifications
Provide dedicated commitment to establish and grow high quality educational, research and service programs. Ability to define, articulate and execute a strategic vision for the future of the college to both internal and external constituencies. Ability to support and cultivate a distinguished, accomplished, and diverse faculty. Outstanding communication skills with strong interpersonal skills. Demonstrated ability to lead with integrity, transparency and accountability. Ability to lead effective development and fundraising activities.
Work Hours
Typical hours are Monday-Friday, 8:00 a.m. - 4:30 p.m. Additional hours if/when needed.
Compensation and BenefitsSalary
Commensurate with education and experience; Executive Pay Grade 31.
Benefits Information
The University offers a competitive benefits package. Benefits include the accumulation of two vacation days per month and one sick leave day per month, and thirteen University holidays. Other benefits include medical and life insurance (shared cost with the university), retirement, optional 401k, and educational benefits.
Posting DetailsPosting Date
11/01/2018
Screening Date
12/01/2018
Open Until Filled
Yes
Special Instructions to Applicants
Applicants will be required to electronically upload a letter of application describing relevant experiences and interest in the position; curriculum vitae; names of four professional references with titles, mailing addresses, phone numbers and email addresses; and unofficial copies of transcripts (official transcripts for all degrees conferred required upon hire).
Individuals who wish to nominate a candidate should submit a letter of nomination, including the name, position, address, telephone number and email address to Dr. Doug Bates at dbates@tntech.edu.
Additional information can be found at https://www.tntech.edu/provost/dean-searches.
Applicant DocumentsRequired Documents
Letter of Application
Curriculum Vitae
List of References
Transcripts
Optional Documents
Transcripts 2
Transcripts 3
Supplemental Questions
Required fields are indicated with an asterisk (*).
To apply please click here!
Back to Search Results Show Printable Job