View Job
This job posting is no longer active on Diverse Jobs and therefore cannot accept online applications.
This posting cannot receive an online application from your Diverse Jobs account. To apply, follow the employer's instructions within their job description.
Lock Haven University
Location:
Lock Haven

,

PA

17745
Document ID: AB424-0MSW
Posted on:
2018-03-12
03/12/2018
Job Type:
Full-time
Job Schedule:
Full-time
2018-04-11
Assistant Professor in Health Education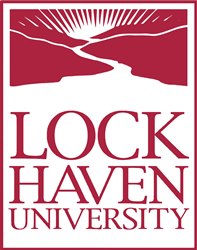 Position Information
Posting Number
F0525
Position Title
Assistant Professor in Health Education
Department
Health Science
Bargaining Unit
APSCUF
FLSA
Exempt
Position Type
Faculty
Full-time/ Part-time
Full-time
If Part-time, specify percentageTemporary/ Permanent
Permanent
Tenure Track
Tenure Track Position
Salary
Commensurate with qualifications and experience
Anticipated Start Date
August 18, 2018
Anticipated End Date
None
Work Hours
Other
Position Summary Information
Job Description Summary
The University invites applications for a full-time, tenure track faculty position in Health Science beginning August 18, 2018.
Essential Duties
This position requires teaching School, Community and Public Health Education plus general wellness courses in the Department of Health Science.
Additional responsibilities include other scholarly activities normally associated with the department.
This position may require development and teaching of courses online.
Specific Duties
Duties include instruction in the areas of the candidates discipline and may include online instruction. Health Education faculty in the department provide instruction in the areas of Community, Public, and School Health Education.
Minimum Qualifications (Required Knowledge, Skills and Abilities)
Masters and ABD candidates are encouraged to apply.
Terminal degree is required for appointment as Assistant Professor, without the terminal degree candidate will be appointed as Instructor. Terminal degree is required for continuation in the position beyond the second year.
The successful candidate must also have a record of successful instruction.
In addition, the candidate must be able to communicate well and/or perform well in an interview or teaching demonstration and successfully complete the interview process.
Preferred Qualifications
Earned doctorate in Health Education or related discipline.
Candidates with School Health experience and/or CHES / MCHES are preferred.
Candidates knowledgeable in teaching standards-based lesson plans with school teaching experience in the area of Health Education are preferred.
Physical DemandsPosting Detail Information
Open Date
10/25/2017
Close DateSpecial Instructions for Applicants
Review of applications will begin immediately and continue until the position is filled. Full consideration will be given to complete applications received prior to December 1, 2017.
Position is dependent upon enrollment and funding.
The successful candidate will also have to complete a background investigation as a condition of employment.
Applicants must provide the name, phone number, and email address for three professional references.
Background Clearances
In accordance with Act 153 of 2014 (HB 435), appointment is contingent upon completion of a satisfactory background investigation which includes, but is not limited to, Act 34, Pennsylvania Criminal Record Clearance; Act 151, Child Abuse Clearance; and Act 114, Federal Bureau of Investigations ( FBI ) Criminal Background Checks.
Appointment is provisional for a single 90 day period provided the "Arrest/Conviction Report and Certification Form" and verification of your application for the three background checks are returned to Deana Hill, Associate VP for Human Resources.
Diversity Statement
Lock Haven University is profoundly dedicated to cultural diversity and supports the integration of diverse and international perspectives within the working and learning environment. LHU is an equal opportunity/affirmative action employer and encourages applications from people of color, women, veterans, and persons with disabilities. To learn more about diversity at LHU and in our community, visit our website at www.lhup.edu/equity
Annual Security Report (Clery Act)
The Lock Haven University's Annual Security Report and Fire Safety Report are now available on-line or in paper form by request. Federal law requires these reports to contain policy statements, crime and fire safety statistics for the university. The policy statements address the university's policies, procedures, and programs concerning safety and security, i.e. policies for responding to emergency situations, fire safety procedures and statistics, and sexual offenses, etc. Three years' worth of statistics is included for certain types of crimes that were reported to have occurred on campus, in on-campus buildings, or off-campus sites property owned or controlled by the university and on public property within, or immediately adjacent to the campus. The Security and Fire Report is available online at:
https://www.lhup.edu/students/campus_safety
You may also request a paper copy from the Public Safety Office located in the Glennon Infirmary building or by calling 570-484-2278.
About LHU
A career at Lock Haven University ( LHU ) is a distinctly unique and exciting opportunity. We encourage and support diversity and international perspectives within the working and learning environment. LHU is located in central Pennsylvania along the Susquehanna River and the picturesque Bald Eagle Mountains. LHU is one of fourteen universities in the Pennsylvania State System of Higher Education ( PASSHE ).
Quick Link
http://jobs.lhup.edu/postings/3805
To apply please click here!
Back to Search Results Show Printable Job