View Job
This job posting is no longer active on Diverse Jobs and therefore cannot accept online applications.
Elmhurst College
Location:
Elmhurst

,

IL

60126
Document ID: AB433-0IQZ
Posted on:
2018-01-18
01/18/2018
Job Type:
Regular
Job Schedule:
Full-time
2018-02-17
Case Manager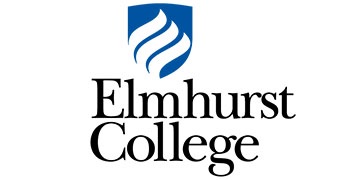 The Case Manager addresses the needs of students who struggle with mental health and behavioral issues, anger management and relationship conflicts, personality and social adjustment matters, physical health and nutrition, substance abuse, and other life challenges. The Case Manager is part of the Student Affairs team and collaborates with internal and external resources to offer individualized student support.
Salary Grade
A10
Essential Functions
1. Provide case management oversight for all students referred to the Care Team, including coordinating and tracking action plans and continuity of care as needed.
2. Maintain Care Team database and records of interactions with students.
3. Assist referred students in making use of College and/or community services and resources.
4. Communicate with parents, families, and/or designated emergency contacts as appropriate regarding significant mental health emergencies, including suicide attempts, hospitalizations, etc.
5. Facilitate transitions from campus services to external community providers (i.e. psychiatric/psychological treatments services, housing, food, etc.) and from external providers to appropriate College services (i.e. upon return to campus from hospitalization).
6. Sustain strong collaborative relationships with campus partners in the Office of Student Affairs, Academic Affairs, Disability Services, Wellness Center, Athletics, Residence Life, Campus Security, and other areas to provide a comprehensive network of support for students in need.
7. Develop and manage a current directory of community resources available to students.
8. Represent the Office of Student Affairs on various campus and community committees and initiatives.
Other Duties and Responsibilities
Performs other duties as assigned.
Minimum Qualifications
1. Master's degree in counseling, social work, or related field required.
2. Minimum of three to five years full-time experience in case management.
3. Experience working with higher education-based case management preferred.
4. Knowledge of behavioral intervention team policies and procedures preferred.
5. Ability to multitask and manage a diverse caseload.
6. Demonstrated interest and experience working with college students, including diverse college student populations.
7. Experience in crisis assessment and intervention.
8. Excellent written and verbal communication skills.
Preferred Qualifications
Working Conditions/Physical Requirements
Employee is subject to indoor work, protected from weather conditions. Work is sedentary in nature and involves exerting up to 10 lbs. of force occasionally and/or a negligible amount of force frequently/constantly in order to lift, carry, push, pull or otherwise move object.
Work Hours
Posting Date
10/31/2017
Closing Date
Open Until Filled
Yes
Special Instructions to Applicants
Elmhurst College, an equal opportunity employer, seeks candidates with demonstrated ability to contribute positively to a multicultural campus community.
Direct Link to this Posting
http://elmhurst.simplehire.com/postings/620
Applicant Documents
Required Documents
Cover Letter
Resume
Optional Documents
Supplemental Questions
Required fields are indicated with an asterisk (*).

More Jobs from Elmhurst College

Back to Search Results Show Printable Job