View Job
This job posting is no longer active on Diverse Jobs and therefore cannot accept online applications.
Elmhurst College
Location:
Elmhurst

,

IL

60126
Document ID: AB435-0I7E
Posted on:
2017-12-04
12/04/2017
Job Type:
Regular
Job Schedule:
Full-time
2018-01-03
Administrative Assistant to the Department of Nursing and Health Sciences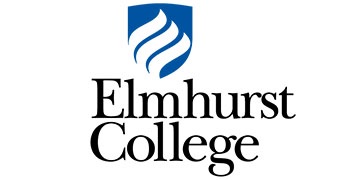 Perform administrative and administrative assistant responsibilities to assist the Executive Director and faculty in assuring the smooth operation and function of the Department of Nursing and Health Sciences.
Salary Grade
O03
Essential Functions
1. Organizes and administers the DCN office.
2. Manages/organizes word processing for the Director, faculty, program and special projects.
3. Organizes and is responsible for program, faculty, alumni, student and staff data including confidential information.
4. Processes confidential program/ faculty/staff information as directed by Director.
5. Coordinates classroom and nursing resource center assignments for all day and evening session courses with appropriate faculty, the Dean's office and the Office of the Associate Dean for Continuing Education.
6. Maintains budget entries for operating budget and special budgets (grants and research projects).
7. Collects and compiles data for budget, special projects, including research projects, grants and required state and national reports.
8. Coordinates activities related to the admission process for entry into the nursing sequence.
9. Coordinates and maintains calendar for the Director.
10. Assigns student/faculty for advisor/advisee lists and notify Director of Advising of same.
11. Works with faculty and the Director of Advising to handle advising concerns/issues.
12. Orients new staff and faculty to Department of Nursing and Health Sciences office procedures and policies.
14, Coordinates NCLEX -RN exam procedures/process.
15. Coordinates and assists in planning special Department of Nursing and Health Sciences events/activities, including Nursing convocation.
16. Serves as receptionist for the Department of Nursing and Health Sciences.
17. Responds to program information inquiries as appropriate and/or relays messages as necessary to appropriate individuals.
18. Organizes and maintains necessary files for Department of Nursing and Health Sciences faculty.
19. Organizes and maintains inventory control of office supplies, equipment and furnishings as appropriate.
20. Assists students and maintains security in the computer lab.
21. Maintains Blackboard and other shared drives to facilitate communication, organization and operations.
Other Duties and Responsibilities
1. Performs other duties as assigned.
2. May require some evening hours during special events.
Minimum Qualifications
1. High school graduate (some college preferred).
2. Administrative Assistant experience.
3. Proficient with essential administrative software (Word, Excel, Access, Publisher) processing/typing.
4. Organization, management and communication skills.
5. Ability to maintain good relations with personnel in other departments and outside the College.
6. Ability to handle confidential information.
7. Ability to work effectively with frequent interruptions and periods of stress.
8. Ability to write an effective business letter with correct grammar, spelling and punctuation.
9. Ability to build, maintain and utilize databases and spreadsheets for department records and/or faculty presentations.
Preferred Qualifications
Working Conditions/Physical Requirements
Employee is subject to indoor work, protected from weather conditions. Work is sedentary in nature and involves exerting up to 10 lbs. of force occasionally and/or a negligible amount of force frequently/constantly in order to lift, carry, push, pull or otherwise move object.
Work Hours
Monday - Friday 9:00 a.m. - 2:00 p.m. Some evening hours required.
Posting Date
11/02/2017
Closing Date
Open Until Filled
Yes
Special Instructions to Applicants
Elmhurst College is an equal opportunity employer fully committed to achieving a diverse workforce.
Direct Link to this Posting
http://elmhurst.simplehire.com/postings/625
Applicant Documents
Required Documents
Resume
Cover Letter
Unofficial Transcripts 1
Optional Documents
Supplemental Questions
Required fields are indicated with an asterisk (*).

More Jobs from Elmhurst College

Back to Search Results Show Printable Job