Why Play Company Politics?
Question:
I'm an HR Generalist earning $35,000 now. Someday I'd like to be Senior Vice President of HR earning $100,000+, but I don't like to play corporate politics. What should I do?
Answer:
People who dislike company politics usually don't like back-stabbing, taking credit for others' work, or getting by on personality rather than performance. I agree, that's no way to build a $100,000+ career.
In the best sense, playing politics means developing good "people skills." It means contributing more than expected, being diplomatic, collaborating and co-operating, and conducting a low-key public relations campaign for yourself.
Moving from $35,000 to $100,000+ requires increasingly sophisticated political (people) skills. To move up the ladder, you'll need to:
Keep your eyes and ears open
Improve communications with others at all levels
Listen more
Resolve interpersonal disputes quickly
Compromise
Be willing to admit you're wrong
Make others--especially your boss-look good
Take leadership roles both internally and externally
Be assertive without being abrasive
Build networks
Make friends, not enemies, and most of all,
Put the corporate mission and agenda ahead of your own.
In short, you'll need to be very "people-smart." Playing politics isn't necessarily bad. In fact, it's a key survival skill. Many good corporate politicians are both likeable and effective. That's why they rise to the top. Those who refuse to play politics may accomplish a lot, but they seldom last long or reach the $100,000+ level, because they don't "fit in."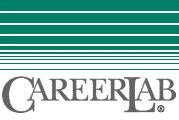 William S. Frank, M.A., is founder and President of CareerLab. Since 1978, he has devoted more than 20,000 hours as a career, outplacement, and human resources consultant to employees, managers, senior executives, and boards of directors of more than 200 major U.S. corporations. He wrote 200 Letters For Job Hunters, published by Ten Speed Press, and he created the RED HOT Cover Letter collection in the Career Center at America Online, which is visited by more than 1,000,000 visitors per month.For more information about CareerLab, visit
www.diverseeducation.com
.